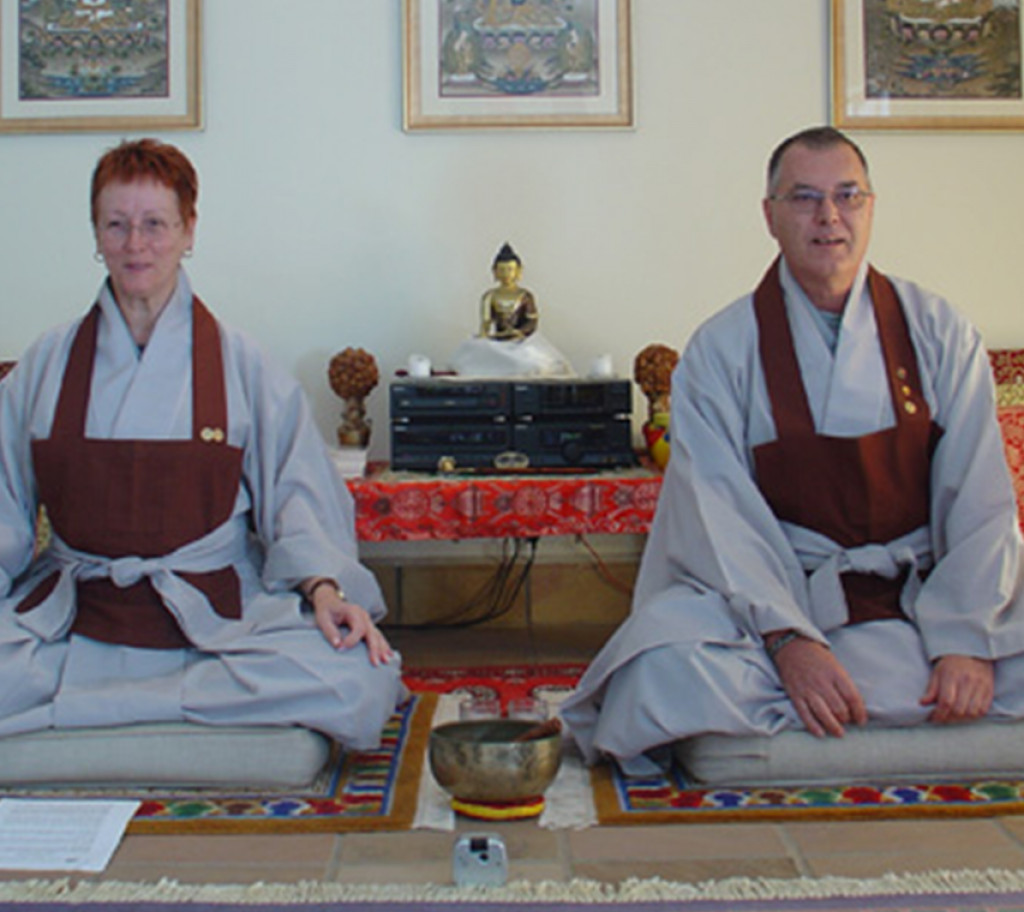 Heila Downey received inka – teaching permission -from Zen Master Seung Sahn, in April 1996, becoming the first African Ji Do Poep Sa Nim (Master Dharma Teacher) in Africa, officially authorized to lead retreats and teach Kong-an practice. Prior to this she was a student of Kapleau Roshi and a member of the Rochester Zen Centre – U.S.A. for a period of eight years. Before embarking on the path of Zen, she attended retreats in both the Tibetan and Vipassana traditions. Her professional career spanned 22 years, and she served on the Executive Committee at Life Line, a 24-hour crisis counseling service, for a number of years. It is this experience combined with many years of meditation practice that she draws on when teaching and leading retreats in South Africa, Russia, Lithuania, Germany, Poland, Czech Republic, Brazil, Hungary and the United States of America. Together with Rodney Downey, Heila has offered meditation instruction to M.B.A. students at University of Cape Town -Graduate School of Business.
Heila is also registered as a marriage officer, certified to officiate at heterosexual and same sex/Civil Union ceremonies.
Rodney Downey was a director of one of the largest retail companies in South Africa until 1995. He started meditation practice in 1980 and has attended retreats in all of the major Buddhist traditions. Prior to joining the Kwan Um School of Zen, he traveled to the United States of America to further his training at the Rochester Zen Centre. In February 1996 he was appointed the Abbot of the Dharma Centre, and at the same time became Senior Dharma Teacher. In combining his extensive experience of both business and meditation practice, he is able to share his wealth of insight by giving talks, and leading retreats. He was also a guest lecturer at the University of Cape Town – Graduate School of Business, Executive M.B.A. Course.
International Dharma Teachers regularly visit our centres for special teaching visits, public talks and to lead retreats. Please contact either one of our centres for more information.